Items will NOT be available for purchase after the close date. All orders placed from this store will be combined following the closing date of the store. Once a store has closed, products will be delivered within 3-4 weeks, unless otherwise noted on the item. Team store items are not returnable for any reason except manufacturers defect. H&L Team Sales, Inc. is not responsible for wrong sizes being ordered.
Items will be delivered to Mrs. Willig for distribution.
Showing all 18 results
Deluxe GameChanger™ Stadium Chair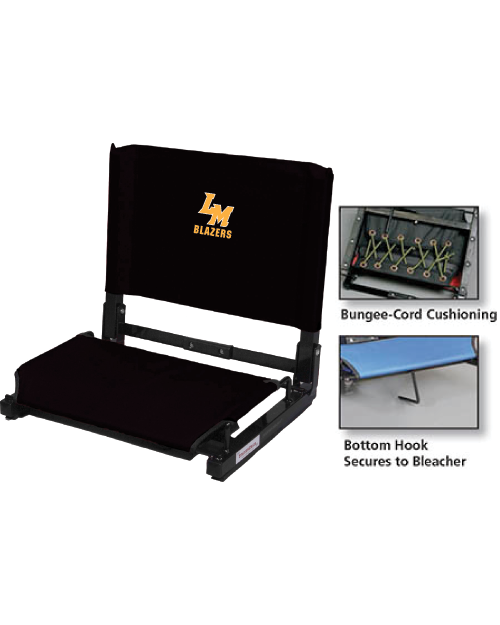 Additional Info
These GameChanger™ stadium chairs include patented bungee-cord cushioning, durable steel-frame construction and tough Cordura canvas; fits virtually any metal or wooden bleacher. Bottom hook secures to bleacher; rubber non-slip skids. Folds neatly; attached tote handle for easy carry.  Weight capacity: 350 lbs.
Minimum order requirement for this item is 6 (for the whole store, not per individual order).