Items will NOT be available for purchase after the close date. All orders placed from this store will be combined following the closing date of the store. Once a store has closed, products will be delivered within 3-4 weeks, unless otherwise noted on the item. Team store items are not returnable for any reason except manufacturers defect. H&L Team Sales, Inc. is not responsible for wrong sizes being ordered.
Items will be delivered to the booster club for distribution. Proceeds to benefit the LCHS Girls' Soccer Booster Club.
Showing all 19 results
Ladies' Under Armour® Short Sleeve Locker Tee
Additional Info
THIS IS THE TEAM WARMUP TEE CHOSEN BY THE SENIORS.  ONLY AVAILABLE TO PLAYERS AND COACHES.
Price includes player number on right sleeve.
Unisex MicroCord Weather Resistant Fleece Lined Full Zip Hooded Jacket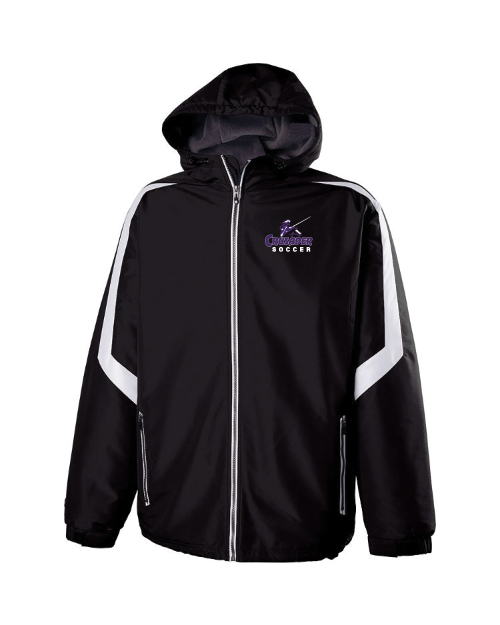 Additional Info
ADDITIONAL PRODUCT INFORMATION:
www.hollowayusa.com/shop/en/holloway/charger-jacket