Back to ELCO High School Apparel1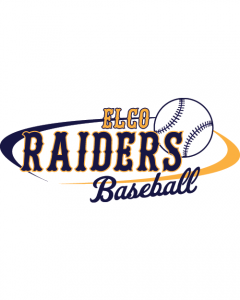 Shop ELCO High School Baseball Apparel
Welcome to ELCO High School Baseball online apparel page. Please make your selections below..
Items will NOT be available for purchase after the close date. All orders placed from this store will be combined following the closing date of the store. Once a store has closed, products will be delivered within 3-4 weeks, unless otherwise noted on the item. Team store items are not returnable for any reason except manufacturers defect. H&L Team Sales, Inc. is not responsible for wrong sizes being ordered.
IMPORTANT NOTE:   All players are REQUIRED to sell at least 8 items.
Items will be delivered to Coach Weidner for distribution.  Please contact Coach Weidner if you have any questions.  Proceeds benefit the ELCO Baseball Booster Club.
Sorry this store is closed as of March 7, 2017
Go back to ELCO High School Apparel